Finding the Balance
As parents, my husband and I are constantly busy – with homework, school programs, soccer games, cross country meets, martial arts classes, gymnastics practice, swim team, and all the other things that are part of having kids. It's great fun - but it's also hard to find time for photography.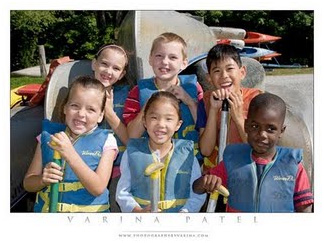 So, how do we balance family and our photographic careers? It's not always easy! We work a lot in the evenings and on weekends - and we try hard to make sure that the kids have our attention when they need it most. That means that family time is usually more important than getting those photos from our latest trip processed.
Fitting travel into a busy schedule takes creativity and lots of advance planning. We travel about once a month (if possible), and in most cases, our children stay at home with a trusted adult. Most of our trips last for just a few days - we generally travel over a long weekend - so we try hard to put ourselves in the best possible location at the right time. Research and flexibility are essential.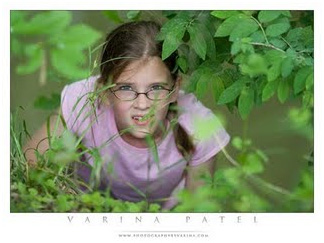 Before we leave home, we do some serious research. We're looking for sunrise and sunset times, weather patterns, tide charts, topographical maps, various shooting locations, and the advice of park rangers, local residents, and other photographers. We make sure we know a lot about a variety of potential shooting locations.
Even with good information, we never decide exactly where we'll shoot until we're on location. We may plan a trip months in advance, but we wait until we're there to decide where to shoot. We're watching weather patterns to make sure we have the best possible conditions... and we're willing to drive long distances to reach the best destinations. Our plans are constantly changing based upon cloud cover, humidity levels, and the angle of the sun.
If the weather is bad or the light isn't right for shooting, we explore the area. We look for locations with interesting foreground and background - and we note the topography of the area for future reference. We'll return to choice spots when conditions are right - maybe a day or two later, and maybe on another trip. We try not to waste any of our travel time, so that future trips might be more fruitful.
Although most of our trips are child-free, the kids do travel with us about once a year. This year, they joined us for a trip to Michigan, and last year, we went to Yellowstone and Grand Teton National Parks and Dinosaur National Monument. We've also been to Florida and Colorado with the kids. Those trips are generally geared towards the children rather than photography - so we're less likely to shoot for our portfolios when the kids are with us. However, if the skies are fantastic, they can listen to a story in the car or play nearby while we shoot. These shots were taken from the side of the road in Yellowstone National Park - the kids were listening to a music CD while we photographed the storm clouds at sunset.
When the children are with us we choose locations that are child-friendly (no 2000 foot cliffs!), and we looked for daytime lighting conditions that accent the location. Waterfalls, for example, are just beautiful in overcast conditions - and small children are fascinated by the falling water.
When we travel with the kids, we're also concerned about bed-times... so that means late sunset and early sunrise photography are not going to happen. If you can manage it, why not travel with the kids during the winter months? Our kids are all in school now, so winter travel is difficult, but younger families can take advantage of off-season hotel rates and enjoy parks without the crowds that tourist-season brings. Why not take the family to Death Valley in January or February? (We've been there many times, but not yet with the kids.) Summer weather in the Mojave Desert is remarkably unpleasant - unless you like scorching heat and bone-dry weather - but the winter months are wonderful. Death Valley is nice and warm in winter, and passing storm-fronts make for wonderful skies. When children are along, shorter winter days mean you can shoot both sunrise and sunset while your child is awake.
And best of all, a playing child makes a perfect "foreground object" for those wide angle scenics. Although they aren't part of my public collection, some of the photos I've taken of my kids are my favorite shots.
So, get out there and shoot! No excuses! :) And have fun - because that's what having kids is all about!